History of Vacheron Constantin
Vacheron Constantine is the worlds oldest watch manufacturer in continuous operation since its founding in 1755. The company created the first complicated movement and also created the first engine-turned dials. Vacheron Constantin is known for making some of the worlds most exquisite timepieces and complicated movements. The company's motto "Do better if possible and that is always possible" was created in 1819 and is still used today.
In 1875, Vacheron Constantine was founded by Jean-Marc Vacheron in Geneva, Switzerland. In 1770 he created the worlds first complicated movement. In 1785, the company was taken over by Jean-Marc's son, Abraham. The company was able to survive the French Revolution under her control and in 1810 Jacques-Barthelemy Constantin, the grandson of the founder took the reigns of the company. He was the first to begin exporting the company's watches outside of Switzerland. Jacques soon realized that he couldn't handle expanding the brand and marketing the products all on his own. He began looking for an associate for the business and in 1819 Francois Constantin became a partner with Vacheron, thus creating the name "Vacheron & Constantin". Constantin travelled all over the world marketing the company's watches. He helped the company enter many new markets, including North America.
Vacheron Constantin hired Georges-Auguste Leschot in 1833 to supervise the manufacturing operations. Leschot was an inventor and his creations proved to very influential not only for Vacheron Constantin but for the watch world as a whole. He was the first person to standardize watch movements into calibers. Leschot also received a gold medal from the Arts Society of Geneva for his pantographic device. This device made it possible to mechanically engrave small watch parts and dials for the first time.
Following the death of Constantin in 1854 and Vacheron in 1863 the company was run by a series of heirs. The first Vacheron Constantin boutique opened in 1906 and is still in operation Quai de l'ile in Geneva. In 1979 Vacheron produced one of the worlds most expensive wristwatches, Kallista. The watch initially sold in 1979 for $5 million but is estimated to be worth over $11 million today. In 2015 the company produced the worlds most complicated watch. It took 3 watchmakers over 8 years to build the 57-complication watch.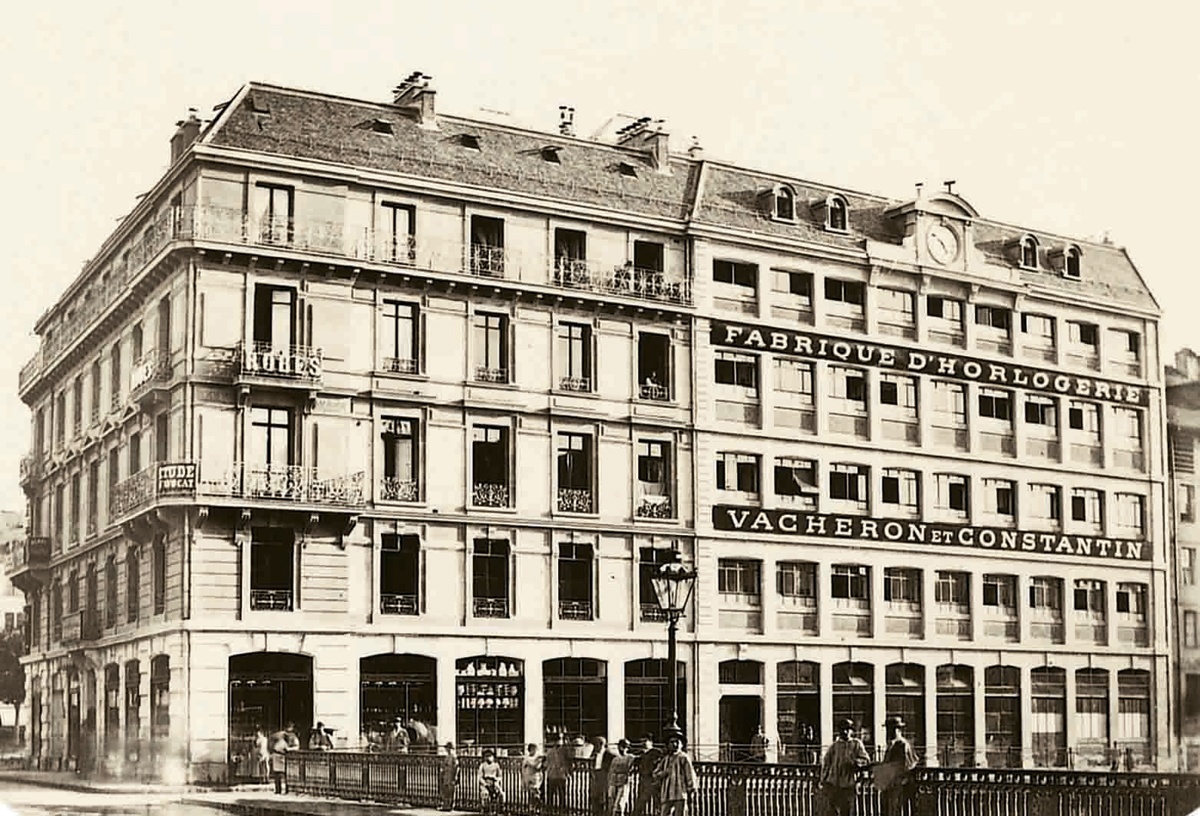 Vacheron's first boutique on Quai de l'ile opened in 1906
Vacheron Constantin 57260. The most complicated watch ever made with 57 complications
Sell Vacheron Constantin Watch Atlanta
Timeless Luxury is Atlanta's top buyer of all Vacheron Constantin watch models. From old vintage models to the most current production models, we have you covered. Our decades of experience in the watch business has allowed us to build a strong client base for these watches. We are able to sell to the end user as opposed to most dealers who sell these watches out wholesale. In turn, this allows us to pay you the absolute most money for your Vacheron Constantine watch. We have been family-owned in Atlanta for over 45 years and have handled some of the finest examples of Vacheron watches. To learn more about selling your watch, please click here or call us today at (404) 252-0049.
Buy Pre-Owned Vacheron Constantin Watches in Atlanta
At Timeless Luxury, we strive to not only pay the most for your old watch but to offer competitive pricing for those looking to purchase a pre-owned luxury watch. We have a wide selection of used Vacheron Constantin watches and our inventory is constantly changing. If you don't see exactly what you are looking for it is best to call us direct as many popular watches never make it to our site. Our nationwide contacts allow us to source the most obscure watches for our clients while maintaining our competitive price point. If we can help you find the exact Vacheron Constantin watch that you are looking for please email us or call us today at (404) 252-0049!